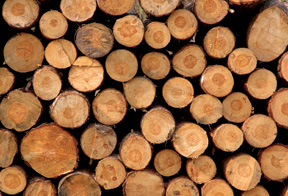 SFI in Georgia provides financial and staff support for the Georgia "Master Timber Harvester", a logger education program offered by the University of Georgia's Center for Forest Business. The program objective is to foster improvement in the professionalism of wood producers, and it satisfies the logger education suggested in the Sustainable Forestry Initiative Program
For Current Master Timber Harvesters
If you're already an active participant, visit the Master Timber Harvester website to find upcoming continuing education opportunities, verify your information in the MTH directory, and find important forms such as the renewal application.
Interested in Learning More
Logging business owners, crew supervisors, industry procurement foresters and land managers, consulting foresters, and timber buyers may benefit from participation in the Master Timber Harvester Program.
The Master Timber Harvester Program consists of two components:
Master Timber Harvester Workshop – A two-day comprehensive introductory workshop that is required of all program participants.  For a detailed outline of the workshop agenda, click here.
Continuing Logger Education – A flexible program that offers a variety of educational opportunities for professional development.
Upon completion of the two-day workshop, the "Master Timber Harvester" designation is effective for a period of two years.
To learn more, log on to the Georgia Master Timber Harvester website.
Search the Database Now
For listing of current Georgia Master Timber Harvesters, click here. You can search the database by county, company name, individual's name or by Master Timber Harvester identification number.